Aviation Science Degree
A degree in Aviation Science from Mt San Jacinto College is guaranteed to take you places. MSJC's program prepares students to become professional pilots or flight operations specialists. The program can be tailored to
meet the needs of individual students and is designed for students without any flying experience.
Professional Pilot courses will provide students with the opportunity to gain the licenses and ratings needed to be employed as an FAA Certified Flight Instructor. Typically the program takes approximately 20 months of instruction and flight training before students are able to get their first job as a flight instructor. Students can be working as a pilot before they complete their college degree. The courses will be created as hybrid offerings and will be available both online and face-to-face.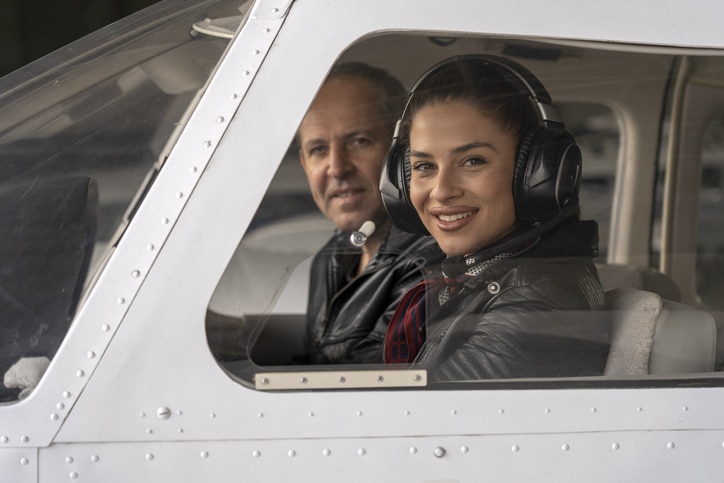 Mt. San Jacinto College's Professional Pilot Program will be small and personal enough to allow students to truly know their professors and flight training staff by name. MSJC will offer a unique experience where genuine relationships can be built on students and faculty. MSJC will provide flight school students with a personalized learning environment that will lead to career opportunities as an aviator. Airplane and helicopter pilots are in high demand worldwide. Professional pilots with the right educational background are able to compete for the best aviation jobs anywhere in the world. This collaborative approach is extremely important when it comes to flight training and career placement. It means more hands-on flight training experience combined with the personal mentorship of the best trainers in the aviation industry. Due to the intimate nature of the program, our students will graduate ready for a career in aviation.
MSJC offers a wide range of course work that prepares students for the workforce or for transfer to four-year colleges and universities. All four-year institutions prescribe their own standards for course evaluation and admissions. Courses that fulfill major requirements for an associate degree in a program at MSJC might not be the same as those required for transfer into a similar major at a four-year university. Please meet with a Counselor to confirm transfer requirements.  Transfer students are advised to do research on prospective majors and careers. The MSJC Career/Transfer Center and MSJC catalog can be helpful tools. Students interested in transferring to CSU's or UC's can access major preparation by visiting http://www.assist.org. All students are advised to meet with a counselor at least once a semester to create or update their comprehensive education plan.