Soaring to Success: What Makes a Flight School the Best Option in Utah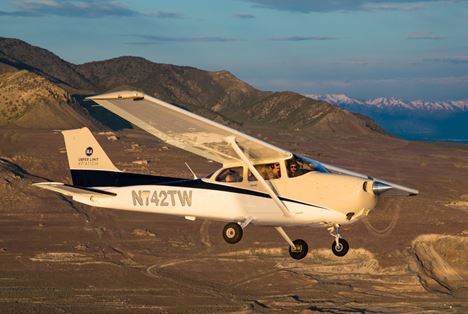 Utah, known for its breathtaking landscapes and diverse terrain, is an ideal place to learn how to fly. The state is home to several flight schools, each vying for the title of the best option for aspiring aviators. But what sets a flight school apart and makes it the best choice for your aviation dreams? In this article, we will explore the key factors that make a flight school stand out in Utah.
Accreditation and Certification
The first and most crucial aspect to consider when choosing a flight school in Utah is its accreditation and certification. Look for schools that are accredited by relevant aviation authorities, such as the Federal Aviation Administration (FAA). These accreditations ensure that the school meets strict safety and educational standards.
Experienced Instructors
A flight school is only as good as its instructors. The best flight schools in Utah boast a team of experienced and highly qualified instructors. These instructors should have a wealth of flying hours and a deep understanding of the aircraft they teach in. They should also be able to adapt their teaching style to cater to individual student's needs and learning paces.
Comprehensive Curriculum
A well-rounded curriculum is essential for any flight school. The best flight schools in Utah offer comprehensive training programs that cover everything from basic flight maneuvers to advanced navigation techniques. The curriculum should also incorporate ground school instruction to ensure students have a solid understanding of aviation theory.
Modern Fleet of Aircraft
Safety and comfort are paramount when learning to fly. The best flight schools in Utah maintain a modern fleet of well-maintained aircraft that adhere to the latest safety standards. Training in modern aircraft not only enhances safety but also prepares students for the technology they will encounter in the aviation industry.
High Safety Standards
Safety should always be a top priority in aviation. Look for flight schools in Utah that prioritize safety through rigorous maintenance procedures, regular safety audits, and adherence to strict safety protocols. A school's safety record is a good indicator of its commitment to keeping students safe.
Financial Transparency
Aviation training can be expensive, and you'll want a flight school that is transparent about its costs and fees. The best flight schools in Utah provide clear pricing information and offer various financial options to accommodate students with different budgets.
Alumni Success Stories
One way to gauge the effectiveness of a flight school is to look at the success stories of its alumni. A flight school with a history of producing successful pilots who have gone on to have fulfilling careers in aviation is a strong indicator of its quality.
Range of Courses and Ratings
A flight school should offer a range of courses and ratings to cater to students' diverse goals. Whether you want to become a private pilot, or commercial pilot, or pursue specific endorsements and ratings, the best flight schools in Utah should have options that suit your aspirations.
Excellent Facilities
A conducive learning environment is essential for flight training. Look for flight schools with well-maintained facilities, including modern classrooms, comfortable briefing rooms, and access to aviation resources like simulators and flight planning tools.
Conclusion
Choosing the best flight school in Utah requires careful consideration of several factors. Accreditation, experienced instructors, a comprehensive curriculum, a modern fleet of aircraft, high safety standards, financial transparency, alumni success stories, a range of courses and ratings, and excellent facilities are all key aspects to evaluate. By selecting a flight school that excels in these areas, you'll be well on your way to achieving your aviation dreams in the beautiful skies of Utah.