Airline Pilots: Studies Shows $7 Million in Career Earnings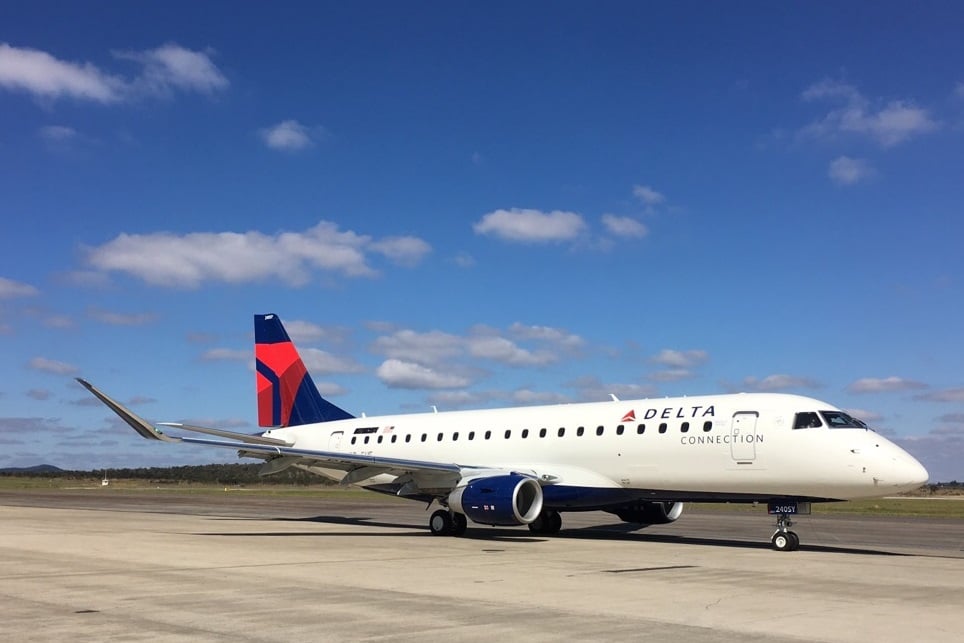 Right now is the perfect time to build towards a career in aviation, especially with the airlines. Major airlines are making hiring pushes, such as United aiming to hire 10,000 new pilots by 2030, in order to address the ongoing pilot shortage. And as an added bonus to a challenging and fulfilling aviation career, new data is showing that airline pilots have the potential to earn as much as seven million dollars over the span of a forty to forty-five year career.
Let's take a look at how a pilot can earn that much over the course of their career, and at the continuing job prospects for airline pilots in general.
Airline Pilot Salary Progression
As with most things, pilots at the start of their career, well, start at the beginning. After earning their commercial pilot certificate, and before they've logged enough time to earn their Airline Transport Pilot Certificate, there's a period where they'll be building time. According to the US Bureau of Labor Statistics, "the median annual wage for commercial pilots was $93,300 in May 2020" (with a spread of 47k – 200k) with jobs ranging from charter flights, to aerial tours, instruction, agricultural flying, air ambulance, and more.
After building an appropriate amount of time, and earning an ATP certificate, the next step is generally to start flying with a regional airline. These regional airlines usually fly under a partnership with a major airline such as United or Delta, but they're not actually a part of that airline. In this way, many regional pilots can use these jobs as stepping stones to a seat with one of the major airlines, though some pilots may decide to stay with a regional airline.
As one might expect, the pay for regional airline pilots is less than the pay in the majors. Historically, regional pilot salaries could be pretty lean, though they have been improving recently, along with perks such as signing bonuses. According to ZIP Recruiter, "As of July 13, 2021, the average annual pay for a Regional Airline Pilot in the United States is $66,291 a year." They also say that they are "seeing annual salaries as high as $146,500 and as low as $20,000." The level of pay for a regional pilot can also be influenced by a variety of factors, including where they are based and seniority in the company.
Most sources agree that pilots will fly around four to six years with a regional before they start seeing opportunities to move into a job with one of the majors. So, how much can you make at the majors? Again, according to the BLS, "The median annual wage for airline pilots, copilots, and flight engineers was $160,970 in May 2020." Once in the majors, again factoring in concerns such as where a pilot is based, seniority, and what aircraft they are flying, pilots can start in the range of $90,000 – 100,000 annually, and potentially end up making as much as $350,000 – 400,000 a year.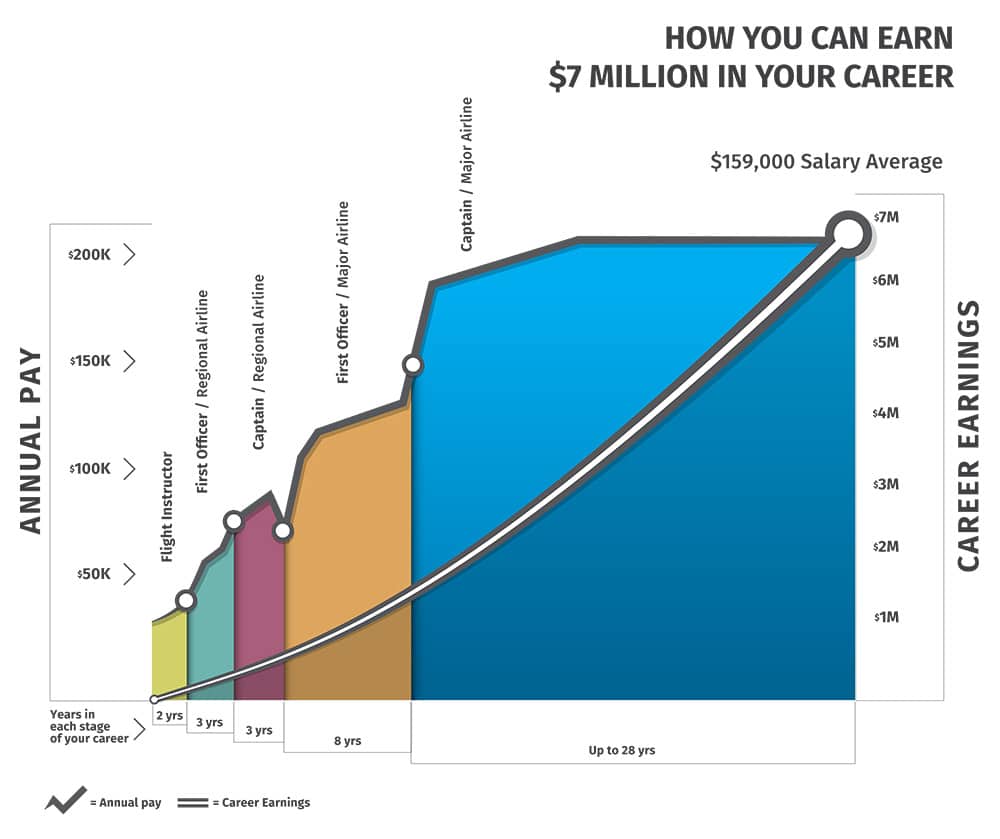 Commercial and Airline Pilot Job Growth
As mentioned previously, the combination of many current pilots preparing to retire from their jobs and the creation of many new jobs, the BLS forecasts strong growth in the industry, saying "overall employment of airline and commercial pilots is projected to grow 5 percent from 2019 to 2029, faster than the average for all occupations. Most job opportunities will arise from the need to replace pilots who leave the occupation permanently over the projection period."
Flight Training with Upper Limit Aviation
Upper Limit Aviation offers a variety of benefits for flight training, including:
FAA Approved, Part 141 Curriculum
Experienced, Professional Flight Instructors
Meticulously Maintained Fleet
Upper Limit Aviation has been in the flight training business for more than sixteen years, and we've helped countless pilots earn their certificates, and build toward long lasting careers in aviation. Get in contact with us, and get started on your aviation goals!
Get Started with Your Flight Training Today!
For our Salt Lake City, UT and South Valley Regional, UT locations, call 801-596-7722 or email [email protected]
For our Temecula/Murrieta, CA location, call 951-696-7722 or email [email protected].
And click here to fill out our online application!
Featured Image courtesy of SkyWest