Your Remote Pilot Certificate is Just One Course Away with Upper Limit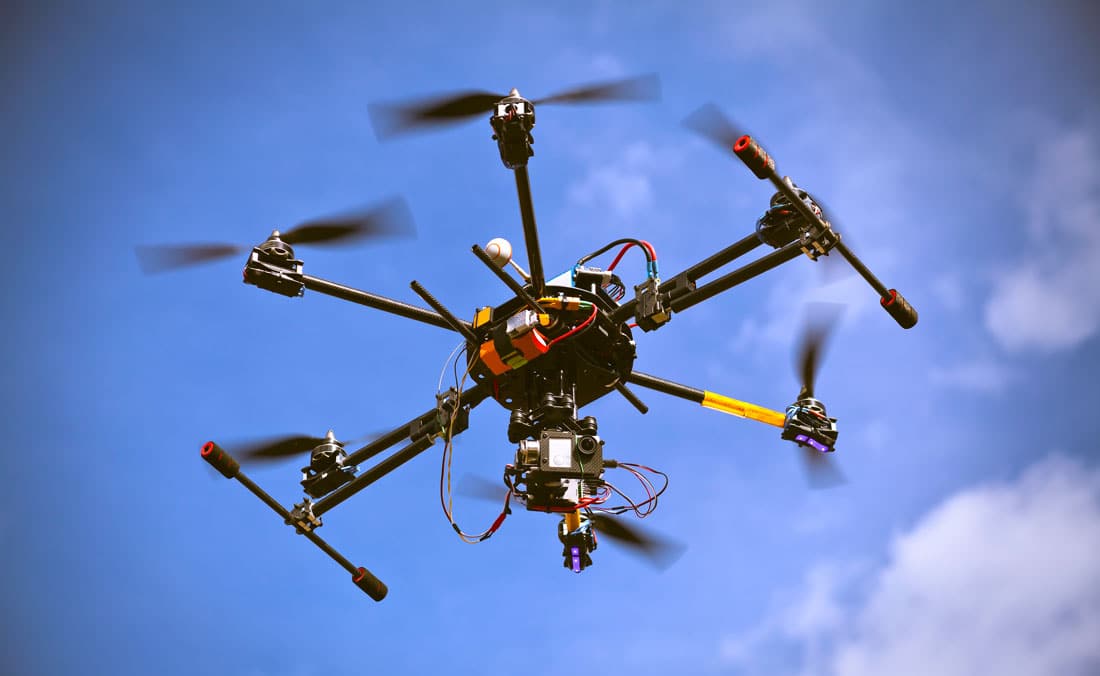 Earn your remote pilot certificate with a thorough and comprehensive course developed by Upper Limit Aviation!
It's the perfect time to get into the exciting world of flying unmanned aircraft systems, or drones, with Upper Limit Aviation providing you with a clear path to your remote pilot certificate. The field is currently projected to grow into a $140 billion dollar business by 2020, and there are a variety of exciting commercial uses for drones that are just taking off, including Event Photography and Filming, Scientific Research and Conservation, Rapid Response and Emergency Services, Real Estate and Construction, Law Enforcement, Agriculture, and Package/Supply Delivery.
Our course will prepare you on all aspects required to undertake the sUAS FAA Knowledge Exam for commercial drone operations. A variety of topics will be covered in the class, including:
FAA regulations
Aeromedical factors
Aeronautical decision making
Airport operations
Aviation weather
Aviation hazards
Airworthiness
Upper Limit's instructors have condensed the course from 48 classroom hours spread over 16 nights to just 32 hours spread over four days. Once you've completed our course, you will be fully prepared to take the FAA Knowledge Test at a CATS testing facility, and once you pass the exam, you'll be awarded your remote pilot certificate by the FAA.
WHEN
October 8 – 11, 2018
From 0800 – 1700
WHERE
Unified Police Special Operations Building – 3510 South 700 West, Salt Lake City
COST
Cost for the Course: $400.00, Payable to Upper Limit Aviation
There is also a $150.00 Testing fee, Payable to the FAA at the end of the course.
SIGN UP
You can pay for the class and reserve your spot by calling (801) 596-7722, or by visiting ULA's online store here.
IMPORTANT: Payment to Upper Limit Aviation must be made by September 30th to guarantee a spot in the class. In addition, as the course has been condensed and a large amount of information is being put out, we recommend that participants arrive on time for the class and plan on attending the entire 32-hour block.
ADDITIONAL INFORMATION
For further information on the course, contact:
Officer Mike Loyd: 801-946-4918, [email protected]
To download a brochure with the information, click here.
Get started with your flight training today!
If you would like more information, you can: